Wasauksing Environmental Mangement Plan 2019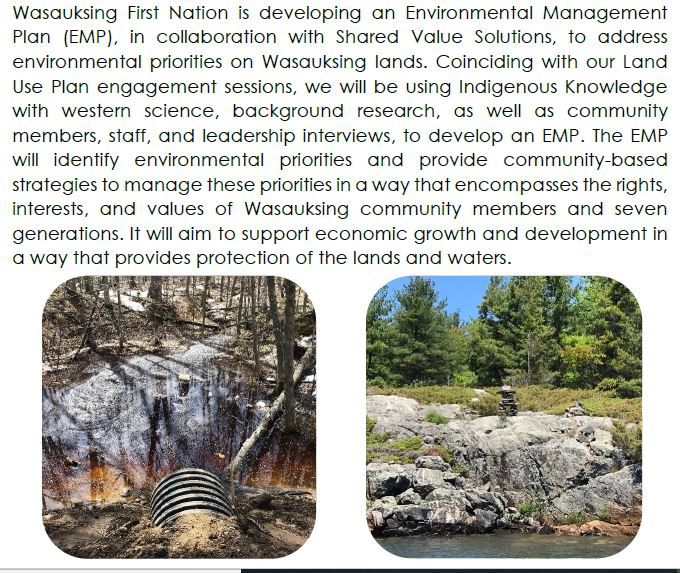 Last week, various engagement sessions /focus groups were held to begin work on Wasauksing First Nation's Environmental Management Plan. Miigwetch to all who were able to attend a session. The Shared Value Solutions team also spent time doing some one on one sessions, and had a site tour of the First Nation with a community member. There will be more opportunities for community members to participate in the development of the Environmental Management Plan in the upcoming months.
There is a community survey for commuinty to participate in, which will help identify environmental areas of concern, priorities, protection, etc..
Please take a few minutes (it's not long) to fill out a survey.
A paper copy of the survey is also available at the Administration Reception Desk.
There are VISA gift cards prizes available.
Surveys are due Friday March 8th, 2019