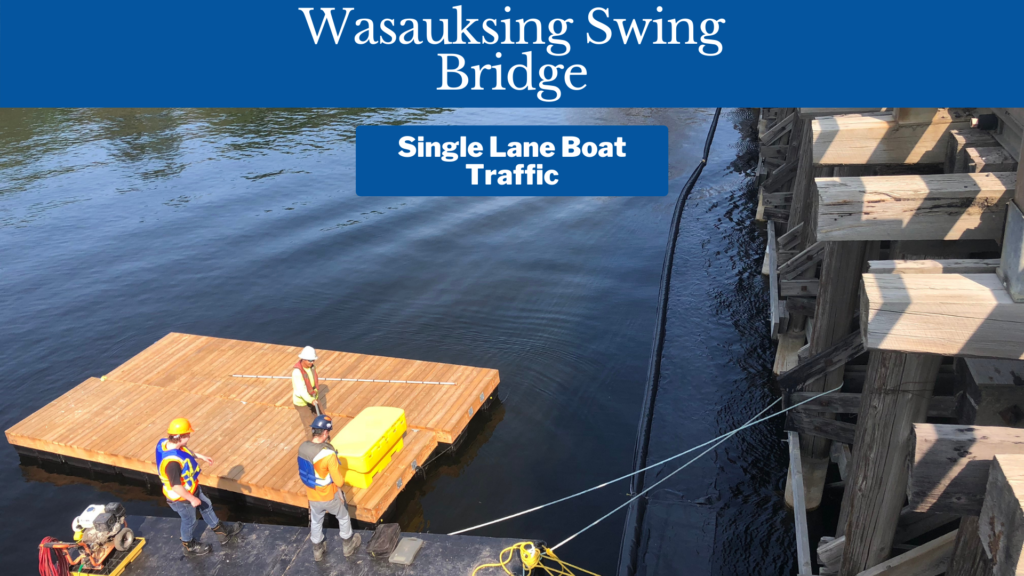 July 12th, 2021~Wasauksing Swing Bridge Marine Lane Closure.
IN-WATER work for the reconstruction of the Wasauksing Swing Bridge Piers and Fenders begins July 12, 2021 until mid-September 2021. This infrastructure repair project will cause marine traffic to be reduced to one lane 24 hour a day, 7 days a week. The bridge will swing as per the operational schedule. Anticipate transit delays if you are using the South Channel at peak vessel traffic hours during weekends and holidays.
Boaters:
Respect all warning markers and signage
Reduce your speed while boating in the area.
For up to the minute operational and wind speed information, contact the Bridge Operator at (705) 746-9620 and monitor Marine Channel 6.
For all other information and linked resources please consult the Indigenous Services Canada – Wasauksing Swing Bridge website at Canada.ca\wasauksing-bridgeYou may also contact Indigenous Services Canada Wasauksing Swing Bridge information line (807) 624-5900 to leave a message. Indigenous Services Canada aims to return your call within 24 hours.